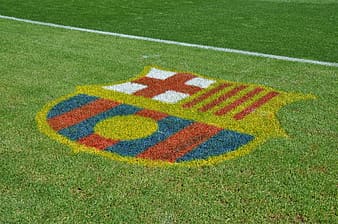 Barcelona midfielder Arthur has insisted that he sees his future with the Catalans despite recent transfer speculation linking him with a move away from the club.
In recent times, the Brazilian has been interesting Inter Milan, with the Italian giants aiming to include Arthur in any deal that would see Lautaro Martinez join Barcelona. The Catalans also need to raise funds, with Arthur potentially on the list of those that they would consider letting go.
Despite that, the former Gremio man does not see his future elsewhere.
He said: "There'll always be rumours, but I'm honestly really clear about the fact that the only option I'm interested in is staying at Barcelona.
"I'm really sure and relaxed about it. I feel very much at home here and thank the club and the coaching staff for the faith they've placed in me. That's yet another reason that makes me totally certain that all I want to do is stay here.
"The rumoured interest from big clubs is always flattering for anyone – and it's a good sign – but my mind is totally focused on being here for many years to come. Barca is the club I've always wanted to be at, and I want to remain an Azulgrana for a long time to come; that comes above everything else.
"Every day I feel more at home here; in the team, around the club and in the city. I also love the people and the culture here and really feel the fans' support. I'm 100 per cent focused on working and want us to get back and playing whenever we can, because I'm raring to continue improving here and fighting for more silverware in a Blaugrana shirt."
Since joining Barcelona from Gremio in 2018, he has made 67 appearances in all competitions, scoring four goals and providing six assists.