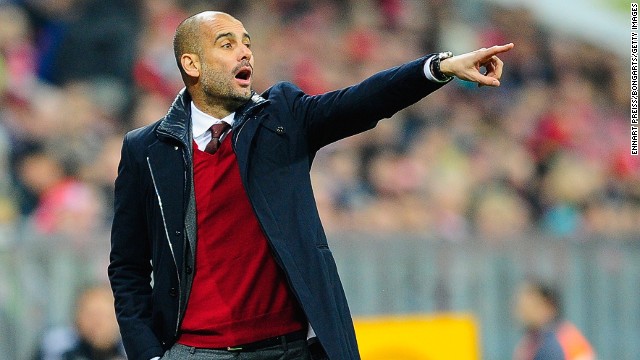 Manchester City boss has labelled Real Madrid the 'kings' of the UEFA Champions League as he prepares his side to face Los Blancos on Wednesday.
The Spaniard takes his side to the Santiago Bernabeu for their last-16 first-leg and is aware of the immense talent that Zinedine Zidane has at his disposal. Whilst the Sky Blues also have some world class players within their squad, Guardiola has suggested that the Spanish outfit's recent success in the competition could be a deciding factor in the tie.
He said: "I played many times against them as a player and a manager and I always had an incredible admiration for the history of this club.
"I know how difficult it is against the quality of their players. I don't know how many finals they have played in or how many times they have lifted (the trophy).
"For us, maybe Claudio (Bravo, with Barcelona) has won the Champions League but otherwise we don't have any players who have won this competition.
"But we have the desire to be ourselves. We can win, we can lose but we must try to be ourselves in these 180 minutes we have to face Real Madrid.
"For us there is an excitement. We try to do our best, knowing we play against the king of this competition."
Real Madrid have won the competition on 13 occasions and four time within the last six years, whilst Manchester City have never progressed past the semi-finals.
Real Madrid are at 15/8 with Betfair to win the first-leg, whilst the Sky Blues are at 11/8.