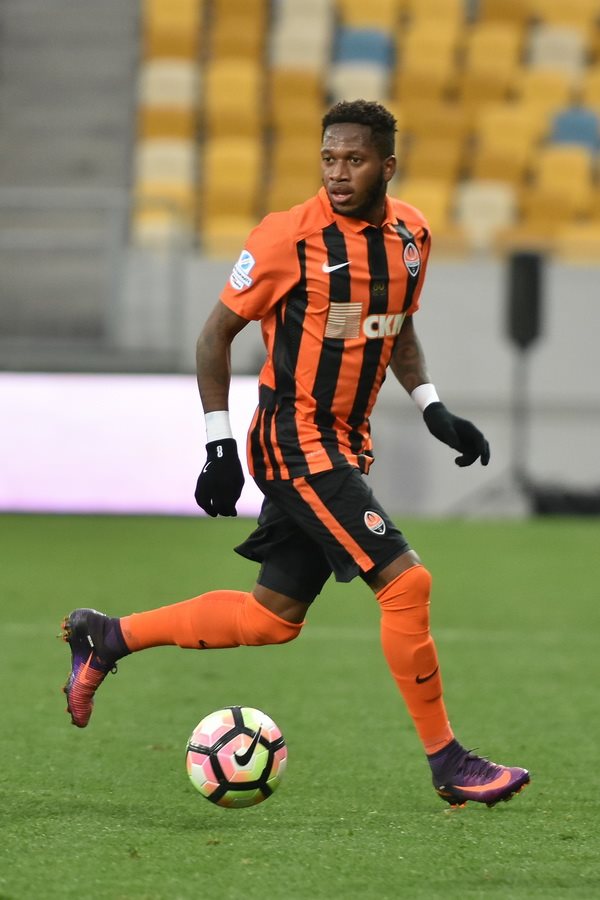 Manchester United caretaker-manager Michael Carrick has praised Fred for his performance against Villarreal in the Champions League on Tuesday evening.
The 28-year-old Brazil international midfielder was involved in the first goal, as it was him who won the ball for Cristiano Ronaldo to finish.
United won the Group F game 2-0 to book their place in the knockout stages of the Champions League.
Carrick told United's official website: "Yeah of course it did impress me, the pressing one.
""If you look back over time, we have pressed as a team, especially on goal kicks and when the goalkeeper got the ball, we do try to press.
"Sometimes, it hasn't worked and we haven't been good enough to do it, but certainly the intention is to do that.
"When we have changed our approach and, certainly over the last few years, we have tried to implement that the best we can.
"Fred is one of the best around at doing it and I thought he played a massive part in the first goal. Cristiano finishes it off but Fred has done terrific."
United will return to action on Sunday afternoon when they take on Chelsea away from home at Stamford Bridge in London.
The Red Devils can be backed at 16/1 on Betfair to win the Premier League game 2-1.