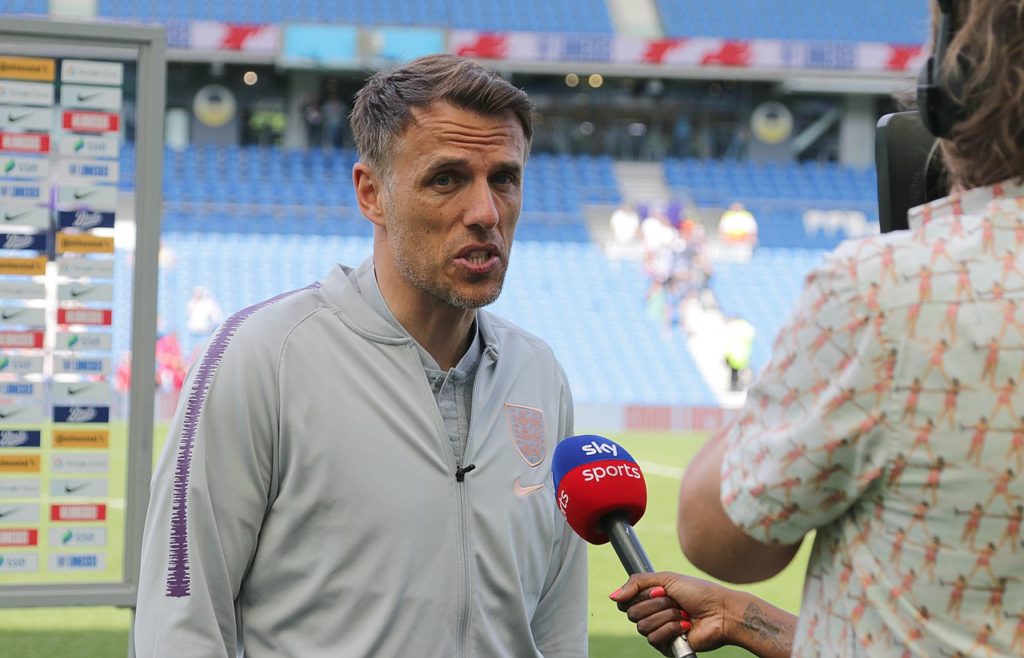 England Women manager Phil Neville is set to leave his role in July 2021, according the various reports in the English press.
The FA are to make an announcement regarding the future of the former Manchester United and Everton defender on Thursday, with Neville expected to leave the role next summer.
He was originally set to depart next summer anyway following the conclusion of the Women's European Championships to take place in England. However, due to the Covid-19 pandemic, the tournament has been moved to 2022, with the revised schedule also set to be released, alongside information surrounding the future of Neville.
The reports suggest though that the 43-year-old will stay involved in some capacity to help The FA appoint his successor. It means that as a host nation, the Lionesses are set to have a new head coach for the tournament.
Neville was originally appointed the England Women boss in January 2018 and enjoyed success with the team. They finished as runners up in the 2018 edition of the SheBelieves Cup before winning the tournament exactly a year later. The Lionesses also impressed at the 2019 World Cup as they finished fourth.
However, recent results have seen Neville come under fire with the Lionesses having lost seven out of their last 11 matches, winning just three.