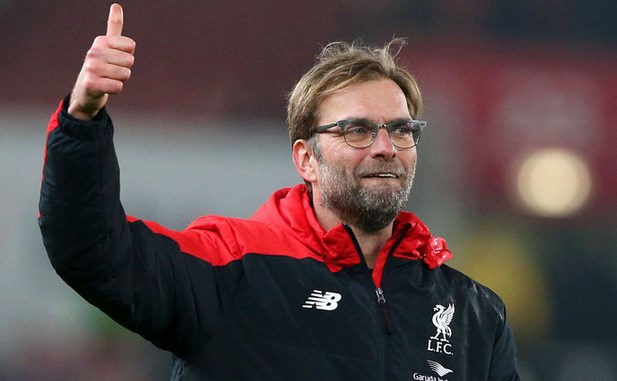 Paul Merson has predicted the Premier League game between Manchester United and Liverpool to end in a draw.
Manchester United and Liverpool will lock horns with each other at Old Trafford in the Premier League next Monday evening.
Former Arsenal star and Sky Sports pundit Merson believes that the Red Devils and the Reds will play out a 1-1 draw.
Merson wrote on SportsKeeda: "After Manchester United were humiliated by Brentford, I thought about their game against Liverpool and wondered how many they'd concede. Once I watched Liverpool against Palace, though, I immediately gave Manchester United a chance and I really mean that.
"This is a massive opportunity for Erik ten Hag and his players to set things right. It's the biggest game of the Premier League season and no one expects them to win, but in my opinion, the result isn't as much of a foregone conclusion as it's made out to be.
"Manchester United players need to work their socks off and have each other's backs to have a chance of causing an upset. It feels a bit weird to even say, how has life changed for Manchester United that we're describing a potential home draw against Liverpool as an upset?!
"I've said it before and I'll say it again – Sadio Mane is a huge miss for Liverpool. Why sell him for £30 million when you could've kept him around for a year and once again fought on all fronts, like they did last Premier League season?
"With Roberto Firmino injured and Darwin Nunez suspended, they have no one to come off the bench and make an impact as a substitute. I have no clue who is going to play up front with Luis Diaz and Mohamed Salah. Maybe young Fabio Carvalho will get thrown into the fray at Old Trafford?
"Liverpool are already four points behind Manchester City in the Premier League title race and the gap could be as high as seven points by Monday night. If that were to be the case, even the most loyal Liverpool fan would fancy Manchester City for the Premier League title this season. It's game over for them if they lose to Manchester United!
"In the 2013-14 Premier League season, Steven Gerrard's slip against Chelsea in April is often viewed as the moment that cost Liverpool the title, but I beg to differ.
"I would point to the 1-1 draw against West Bromwich Albion in February as one of the games that cost Brendan Rodgers and Co. that year, because those are the games you'd expect a title-chasing team to get maximum points from.
"At the moment, Liverpool have a lot of problems and they don't seem to be good enough, I'm sorry. You aren't going to win the Premier League with Nat Phillips and James Milner starting games. I have loads of respect for Milner, but at this stage of his career, he should only play when Liverpool want to see off games, there's no way he should be starting games week in and week out!
"As for Manchester United, if Cristiano Ronaldo doesn't play, who will take his place? Who gets them the goals? Ronaldo said he'll give an interview in two weeks. It just shows that he probably thinks he isn't going to be here when the transfer window closes.
"This is Manchester United's biggest game in ages. They've played in several European Cup finals and everything, but in the modern era, this is as big as it gets for them. Liverpool have been more successful in this fixture over the past few years, but this is the best time for Manchester United to face them. I might get absolutely ripped to shreds for my prediction, but I'm going to go for a 1-1 draw at Old Trafford."
Manchester United and Liverpool can be backed at 15/2 on Betfair to play out a 1-1 draw with each other in the Premier League next week.