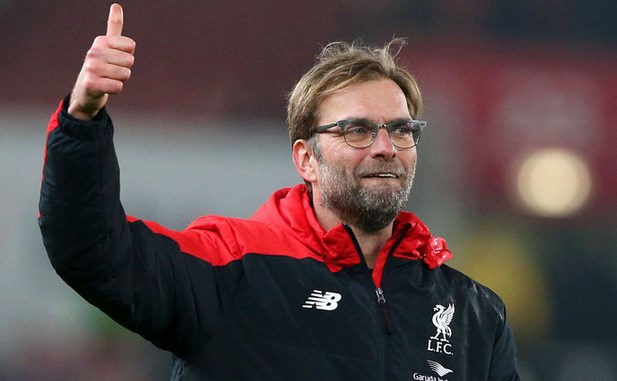 Liverpool manager Jurgen Klopp has said that he is very disappointed with his side's defeat to Arsenal this weekend.
The Reds suffered a 3-2 defeat at the hands of Arsenal away from home at the Emirates Stadium in North London in the Premier League on Sunday.
Liverpool are 10th in the Premier League table at the moment with 10 points from eight matches.
The Merseyside club are six points behind fourth-placed Chelsea and are 14 points behind leaders Arsenal.
Klopp told Liverpool's official website: "Yes. Very disappointed. I think around all three goals we made decisive mistakes. The first goal was definitely too early and in our situation it was obviously not what you need to get a foot in the game.
"I understand it a little bit because it's a situation where we pass the ball forward, lose it and have a chance to win it back, Diogo nearly blocks the ball and if he can block the ball then I think we go the other way.
"But he can't block the ball, the first ball plays through our lines and there we have to interrupt the game – whoever I don't know exactly, I have to look at it back – because the moment when Odegaard can [play] this pass, this pass is not to defend anymore, it's just not possible.
"1-0 down, really bad start but started controlling the game, played a really good game against a very aggressive, full-of-confidence Arsenal side. But we really showed that we are here for a reason. We scored the equaliser, a wonderful goal, great play and open game, could go either way I think with advantages for us, more possession, more finishes, these kind of things.
"Then we make a bad decision before half-time with the free-kick and that's the situation where you ignore a free-kick – I'm completely guilty for that. That's an excuse from my side, you can say I was surprised… 'Yeah, what are we doing?' But then the boys are convinced, 'Let's score a goal.' But we didn't, we conceded one on the other end. Like after the worst possible start, now we had the worst possible end to the first half.
"I told the boys that we have to try to obviously cut off the two goals and build on the good stuff. But that means you have to play football again and that's what we didn't do.
"Yes, Arsenal came out again very aggressive, man v man against Hendo and Thiago, but we were not flexible enough anymore in the front line – so didn't drop in the right moments, didn't offer half-spaces, apart from the goal from where we did that obviously particularly well.
"Then we scored the equaliser and now it's a really open game I think with, again, a slight advantage for us but then the penalty happens.
"What can I say now about that situation? So, he thought immediately it's a penalty, which is interesting but his decision. Mr England had a look at it and thought as well it's a penalty.
"How we know in life, if two refs think the same then it's the truth we have to live with. But if I see the situation back, if there was contact – I am not sure there was contact, but there might have been soft contact, of course – but the player goes again on both feet and then down, that's an indication that something might have been made up – but not for the refs. But they thought it's a clear not a handball in the first half when Diogo put the ball on Gabriel's arm – we cannot change that.
"Our situation is now obviously a really difficult one but it's already difficult enough with injuries now on top of that but if in a game like this these decisions go against you, it's kind of typical but it doesn't help.
"Now we have lost the game with a lot of good moments – again, not to forget. The team in form played against the team not in form pretty much, and we played some good stuff and could have got a result. I think a draw would have been a deserved result but now we have to deal with that and that's fine."
Liverpool's next Premier League match will be against Manchester City at Anfield next weekend.
The Reds can be backed at 20/1 on Betfair to win the match against City 2-0.