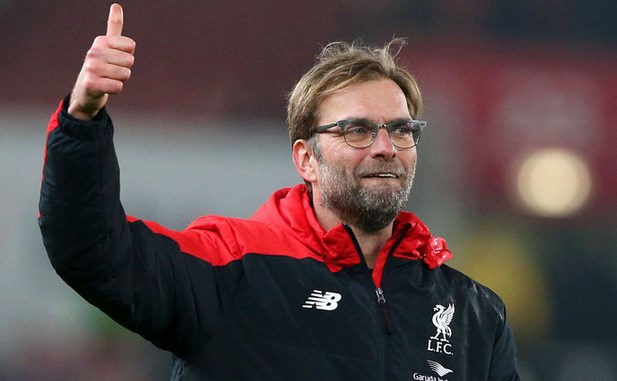 Liverpool manager Jurgen Klopp has expressed his disappointment at his side's heavy 4-1 defeat to Napoli in the UEFA Champions League this week.
Premier League club Liverpool went down 4-1 to Serie A outfit Napoli in their opening UEFA Champions League game of the season away from home in Italy on Wednesday evening.
Klopp told Liverpool's official website after the game: "It's obviously not the first time I have spoken to media so I have said it now a couple of times.
"I think the problems we had tonight were obvious. Number one, Napoli played a really good game and we played a really bad game. Why did we play a bad game?
"We cannot ignore the start and how it happened, how it started with the penalty and then shortly after that another penalty. In this atmosphere, that's not easy, but our problems obviously were that we just didn't play good enough.
"That means in our specific case we were never compact. I can't remember a situation where we were compact. We had for 60 minutes not one counter-pressing situation in a game where we lost a lot of balls, just because we were far away.
"That means we were too wide in possession, we were not pushing up with the last line, the midfield was not connected, so these are the football things and they are obvious.
"The questions now, because I know the boys want – they want to win football games – and the questions why they don't do, that's obviously my job to figure that out.
"It is not the first time that we don't play completely well, I know that, and there are some reasons which we know, but I really think with all the things that happened we should have played a much better game tonight – and we didn't.
"Again, it is my responsibility – it's just the problem is since the game finished I spoke to media and I didn't have time to think or whatever.
"I really think it makes sense to think a second longer, watch the game back, try to understand and then have the right message for the boys because that's the most important thing."
Liverpool will return to action on Saturday afternoon when they take on Wolverhampton Wanderers at Anfield in the Premier League.
The Reds can be backed at 13/2 on Betfair to win the game against Wolves2-1.