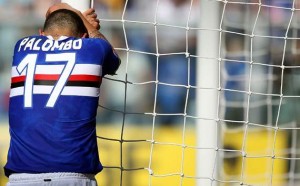 You have learned all you needed to know about teams fighting for European places and mid table sides in part 1 and part 2 of our season preview, and the time has come to pay some attention to teams fighting for their lives. Serie A survival fight is always extremely interesting and with a number of evenly matched sides fighting for the same objective, this season is going to be no different. It also appears that at least two of the three promoted sides are well prepared for what awaits them in Italy's top flight.
GENOA
Genoa have been on the major downtrend over the last few years and the fact they finished the previous league campaign just above the relegation zone gave everyone at the club something to worry about. The squad have undergone major changes in the summer, with senior players Rodrigo Palacio, Miguel Veloso, Kevin Constant, Alberto Gilardino and Davide Biondini replaced by experienced players Juan Vargas, Marco Borriello, Daniel Tozser and Michele Canini. With so many changes in off-season, Genoa could struggle in the first part of the league campaign, which is likely to cost them a top table place. The Rossoblu should improve a bit on the 17th-place finish, but nobody expects them to shine this season, that's for sure.
Last season: 17th
Important arrivals: Daniel Tozser (Genk), Ciro Immobile (Juventus), Michele Canini (Cagliari), Julian Velazquez (Independiente), Alexandros Tzorvas (Palermo), Marco Borriello (Roma, loan), Juan Vargas (Fiorentina, loan).
Important departures: Rodrigo Palacio (Inter), Kevin Constant (Milan), Miguel Veloso (Dynamo Kiev), Nenad Tomovic (Fiorentina), Ze Eduardo (Siena, loan), Giandomenico Mesto (Napoli), Valter Birsa (Torino), Alberto Gilardino (Bologna), Davide Biondini (Atalanta, loan), Steven von Bergen (Palermo), Dario Dainelli (Chievo), Panatgiotis Tachtsidis (Roma).
Probable starting line-up (4-3-3): Frey – Samprisi, Canini, Granqvist, Antonelli – Kucka, Tozser, Seymour – Jankovic, Borriello, Vargas.
Prediction: Mid table finish
Pick: Genoa to finish in top 12
Odds: 1.44 (4/9) @ Betfair
CAGLIARI
Cagliari have successfully escaped relegation ever since they returned to the top flight in 2004, and the Isolani usually ensure safety at least few rounds before the end of the league campaign. The club don't seem to have enough cash to sign world-class players and try to mount a serious challenge for European places, but they always do enough to strengthen the squad so as to make sure they avoid relegation to Serie B. Cagliari may have stayed without Michele Canini and Alessandro Agostini this summer, but they signed Luca Rossettini and Danilo Avelar, while keeping hold of star players Davide Astori, Andrea Cossu and Mauricio Pinilla. The Isolani are hardly one of the most convincing home sides, but do expect them to produce quite a few upsets on the road.
Last season: 15th
Important arrivals: Luca Rossettini (Siena), Mauricio Pinilla (Palermo), Daniele Dessena (Sampdoria), Sebastian Eriksson (Goteborg), Danilo Avelar (Karpaty).
Important departures: Michele Canini (Genoa), Alessandro Agostini (Torino).
Probable starting line-up (4-3-2-1): Agazzi – Perico, Rossettini, Astori, Pisano – Dessena, Nainggolan, Ekdal – Larrivey, Cossu – Pinilla.
Prediction: Lower mid table
TORINO
The fifth most successful football club in Italy finally return to where they belong as they won the second place in Serie B last term. Realizing that Serie a survival could prove to be a tough task, the club chiefs splashed the cash on some high-quality players with plenty of Serie A experience, with the shrewd dealings in the summer transfer market significantly boosting team's chances of surviving the drop. There's no denying that Alessio Cerci, Mario Santana, Matteo Brighi and Jean-Francois Gillet will all play a key role this season and with players like Ogbonna and Bianchi also in the side, il Granata should have too much quality to go down. Serie A fans have really missed the Turin derby between Torino and Juventus, and the Bulls will relish the opportunity of putting a dent into their arch rivals' title bid.
Last season: 2nd in Serie B
Important arrivals: Alessio Cerci (Fiorentina), Jean-Francois Gillet (Bologna), Mario Alberto Santana (Napoli, loan), Alessandro Gazzi (Siena), Damiano Feronetti (Udinese), Pablo Caceres (Mallorca), Matteo Brighi (Roma, loan), Valter Birsa (Genoa), Alessandro Agostini (Cagliari).
Important departures: Mirko Antenucci (Catania).
Probable starting line-up (4-4-2): Gillet – Darmian, Gilk, Ogbonna, Masiello – Stevanovic, Brighi, Gazzi, Santana – Bianchi, Cerci.
Prediction: Lower mid table
SAMPDORIA
Sampdoria are another of Italian giants that returned to the top flight this season, although they did it the hard way, having had to eliminate Sassuolo and Varese in the promotion play-offs. While Daniele Dessena was the only notable player who left the club in the summer, il Doria didn't sign too many new players, but all six new signings appear to have enough quality and experience to slot right into the starting line-up. With Argentina number one Sergio Romero staying and Italy international Andrea Poli returning from Inter, Sampdoria look well prepared for the new season and while the team could get involved in the relegation tussle, they can be trusted to finish few places above the bottom three. Also, we again have Derby della Lanterna to look forward to.
Last season: Winner of Serie B play-offs
Important arrivals: Maxi Lopez (Catania, loan), Paolo Castellini (Parma), Lorenzo De Silvestri (Fiorentina, loan), Marcelo Estigarribia (Deportivo Maldonado, loan), Simon Poulsen (AZ Alkmaar), Enzo Maresca (Sevilla).
Important departures: Daniele Dessena (Cagliari), Massimo Volta (Levante, loan).
Probable starting line-up (4-3-2-1): Romero – Berardi, Gastaldello, Rossini, Poulsen – Pedro Obiang, Maresca, Poli – Eder, Estigarribia – Maxi Lopez.
Prediction: Sampdoria to stay up
CHIEVO
Chievo's top half finish last season may not give you a clear picture of team's showings given they finished just seven points above 17th-placed Genoa. With 35 goals in 38 games, the Flying Donkeys' scoring record was the worst in the league after bottom-placed Cesena, and the scoring drought looks likely to continue now that playmaker Michael Bradley has joined Roma, especially as the attacking duo of Di Michele and Pellissier has almost 70 years between them. Centre-back Francesco Acerbi will also be sorely missed given that Dario Dainelli's career has been on the major downtrend of late. All things considered, Chievo are expected to put up a serious fight, but I wouldn't bet on them surviving the drop this term.
Last season: 10th
Important arrivals: Pavol Farkas, Paul Papp (both Vaslui), Roberto Guana (Cesena), David Di Michele (Lecce), Dario Dainelli (Genoa), Adrian Stoian (Roma), Marco Rigoni (Novara).
Important departures: Francesco Acerbi (Milan), Michel Bradley (Roma),
Probable starting line-up (4-3-1-2): Sorrentino – Sardo, Dainelli, Sesar, Frey – Hetemaj, Rigoni, Luciano – Thereau – Di Michele, Pellissier.
Prediction: Relegation
Pick: Chievo to go down
Odds: 6.00 (5/1) @ 188BET
PESCARA
Pescara have been absolutely brilliant in Serie B last season, but while the impressive showings saw the team gain promotion to Serie A, they also created some problems with key players as well as the coach attracting attention from top European clubs. As a result, coach Zdenek Zeman and key players Lorenzo Insigne, Ciro Immobile and Marco Verratti all left, which serious damaged Delfini's chances of surviving the drop. The club did sign some decent players in Vladimir Weiss, Manuele Blasi, Christian Terlizi and Jonathas, but the gap left by the aforementioned departures will not be so easily compensated. Pescara will give their best in their first season in the top flight after 20 years, but motivation alone cannot save the team from relegation.
Last season: Serie B champions
Important arrivals: Gianluca Caprari (Roma), Giuseppe Colucci (Cesena), Vladimir Weiss (Manchester City), Manuele Blasi (Lecce), Jonathas (AZ Alkmaar), Christian Terlizzi (Varese), Juan Quintero (Envigado), Birkir Bjarnason (Standard Liege).
Important departures: Marco Verratti (PSG), Lorenzo Insigne (Napoli, end of loan), Ciro Immobile (Juventus, end of loan).
Probable starting line-up (4-3-3): Perin – Zanon, Romagnoli, Capuano, Balzano – Blasi, Colucci, Cascione – Weiss, Caprari, Jonathas.
Prediction: Relegation
Pick: Pescara to go down
Odds: 1.50 (1/2) @ BetVictor
SIENA
Siena were one of the surprise packages last term, although the poor finish of the league campaign somewhat marred what was a very good season. However, the club encountered numerous problems during off-season as not only starters Mattia Destro, Franco Brienza, Alessandro Gazzi and Luca Rossettini all left, but they were also slapped with a five-point penalty for their involvement in the match-fixing scandal. With some dubious replacements for the departed players, Siena are going to have a mountain to climb if they are to avoid the drop this season. The five-point penalty could prove crucial in the end as Robur cannot be expected to pick up some 45 points that they will need to survive.
Last season: 14th
Important arrivals: Ze Eduardo (Genoa, loan), Alessandro Rosina (Zenit), Felipe (Fiorentina, loan), Neto (Nacional), Matteo Contini (Zaragoza), Paolo Dellafiore, Francesco Valiani (both Parma), Massimo Paci (Novara), Matteo Rubin (Torino), Matias Martinez (Racing Club).
Important departures: Franco Brienza (Palermo), Luca Rossettini (Cagliari), Alessandro Gazzi (Torino), Mattia Destro (Genoa, end of loan).
Probable starting line-up (3-5-2): Pegolo – Felipe, Neto, Contini – Mannini, Vergassola, D'Agostino, Verre, Del Grosso – Bogdani, Calaio.
Prediction: Relegation
Pick: Siena to go down
Odds: 1.67 (2/3) @ BetVictor