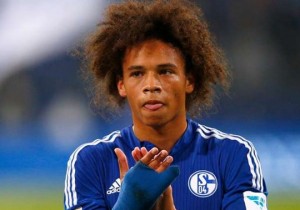 Bundesliga outfit Schalke has confirmed that star player Leroy Sane is almost certain to leave for greener pastures in the summer transfer window.
Following some impressive displays in last year's Bundesliga, the 20-year-old has become one of Europe's most sought-after footballers, with Manchester City emerging as the favourites for his signature.
Bayern Munich were also believed to be keen, but their new head coach Carlo Ancelotti yesterday ruled out the possibility of signing Sane.
Nevertheless, the player himself has now requested a transfer and Schalke manager Christian Heidel has confessed that a summer exit is on the cards.
"Leroy has made it clear, he would like to leave this summer," Heidel told Sky Sports. "We will consent to a transfer if Schalke's conditions are met."
It is thought that the Miners want at least £40 million for their star player, and everything suggests that Etihad Stadium will be his next destination.
Leroy Sane enjoyed a very good season last term, having managed 8 goals and 6 assists in 33 Bundesliga appearances.